A VDI platform Offering

Virtual Desktops, Virtual Servers, and Software Defined Storage

in One Install
Hive Fabric Overview
Cluster Administration
Cluster Resource Scheduling
Desktop Broker Connection
Local Disk and in RAM Storage
Hyperconverged Storage
External storage
Desktop Pools
Application Pool
Virtual Machine Administration
GPU Acceleration
Performance Manager
Message Bus & Rest API
Hive Fabric Overview
What is Hive Fabric?
Hive Fabric is a hardware agnostic VDI software that simplifies the deployment and management of virtual desktops, virtual servers, and software defined storage. Via accelerated computing and local storage, it delivers the best virtual machine performance for the end-user. With Hive, IT generalists can build a highly scalable virtual infrastructure without having to acquire expert knowledge of network architecture or technology beforehand.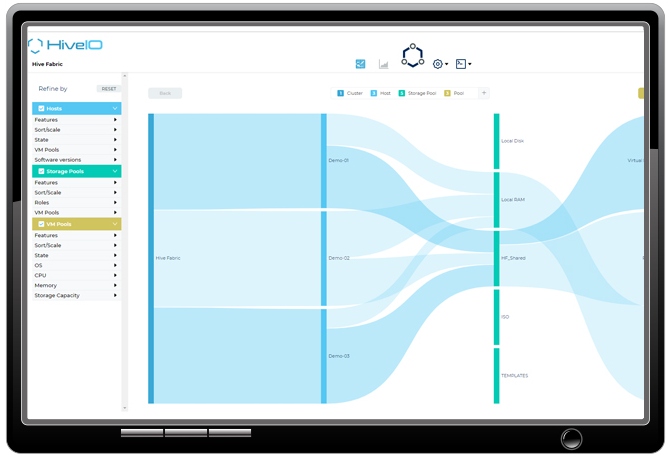 Cluster Administration
Cluster Administration
Hive Fabric supports clustering multiple hosts together allowing for cross-server administration, resource load balancing and simple administration of a large number of hosts. The cluster is overseen by the Central Management Appliance. Hive Fabric provides the ability to deploy nodes running different OS versions of Windows or Linux.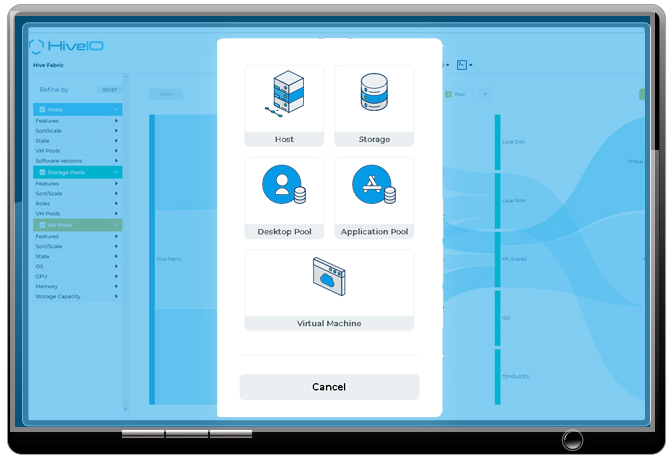 Cluster Resource Scheduling
Cluster Resource Scheduling
Cluster Resource Scheduling ensures load balancing, meaning the even distribution of Virtual Machines and optimal use of cluster resources. CRS prevents a host from overloading. This service uses algorithms to measure the current system load over a period of time and nominate guests as migration candidates.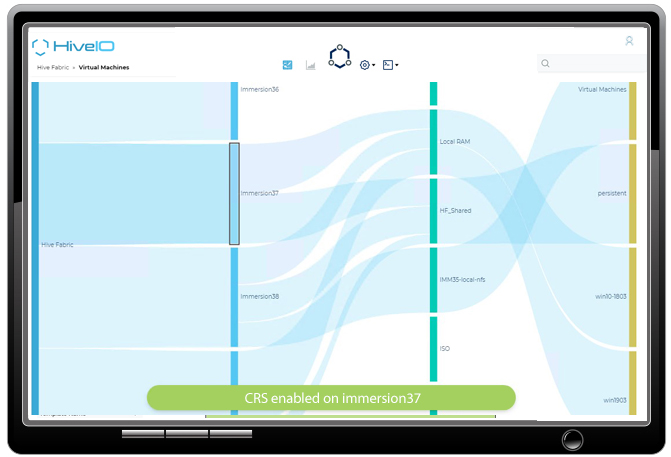 Desktop Broker Connection
Desktop Broker Connection
The Desktop Broker allows admins to enable secure remote access for their end-users using Two-factor authentication, Smart Card authentication, or RDP. The web interface is customizable.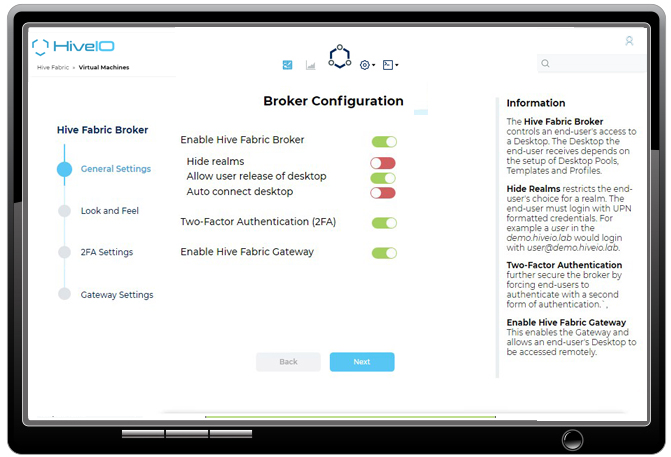 Local Disk and in RAM Storage
Local Disk and in RAM Storage
You can deploy virtual machines to local RAM or Disk storage pools for your stateless or persistent virtual desktops.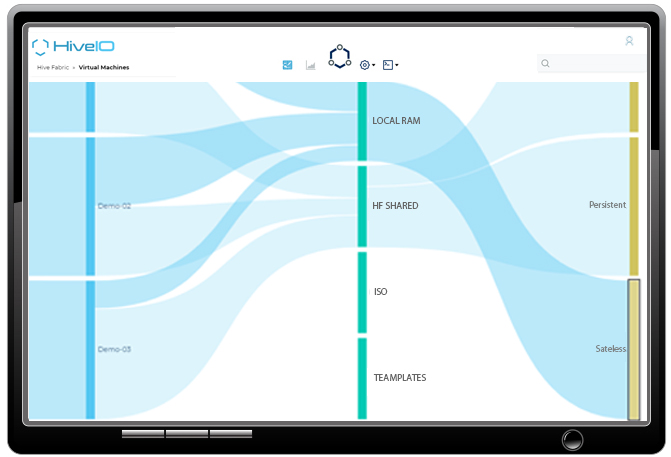 Hyperconverged Storage
Hyperconverged Storage
Hyperconverged storage is easy to enable for clusters containing two or more hosts. You can create shared storage among hosts in the clusters. It is self-contained, secure, and highly available within the cluster, making it ideal for a variety of workloads.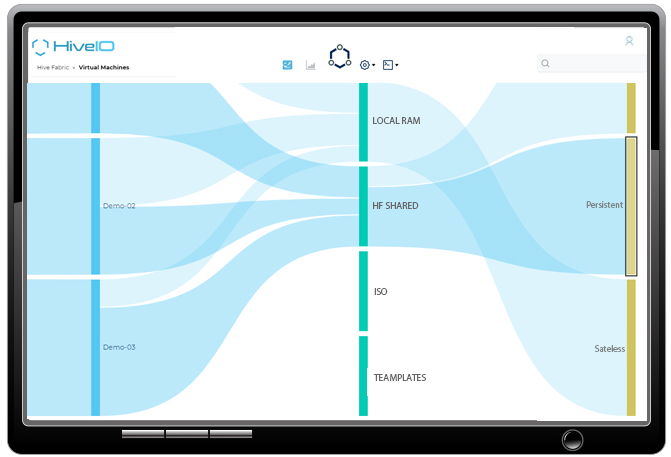 External storage
External Storage
Hive Fabric provides the ability to use a network target as an available Storage Pool within the host or cluster. Systems supported include NFS, CIFS, and Ceph (RBD).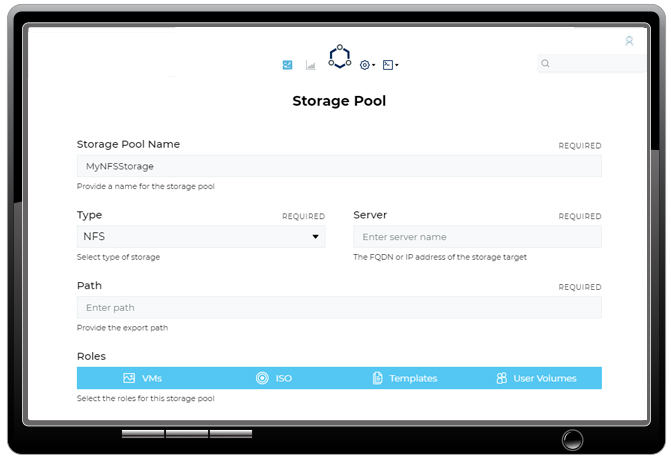 Desktop Pools
Desktop Pools
Desktop Pools create a set of identical virtual desktops, all using the same settings. They inherit the attributes of a guest profile and template.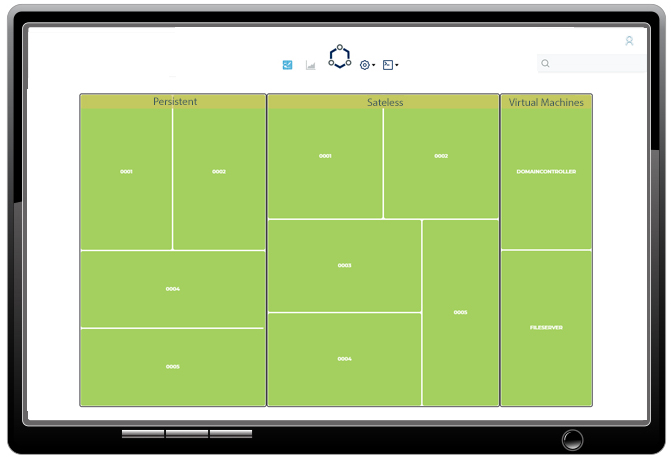 Application Pool
Application Pool
An Application Pool allows a pool of VMs to dynamically scale based on CPU utilization across the pool. These pools auto-provision or remove VMs based on the threshold set for CPU consumption. Cluster Resource Scheduling ensures load balancing across the Fabric cluster.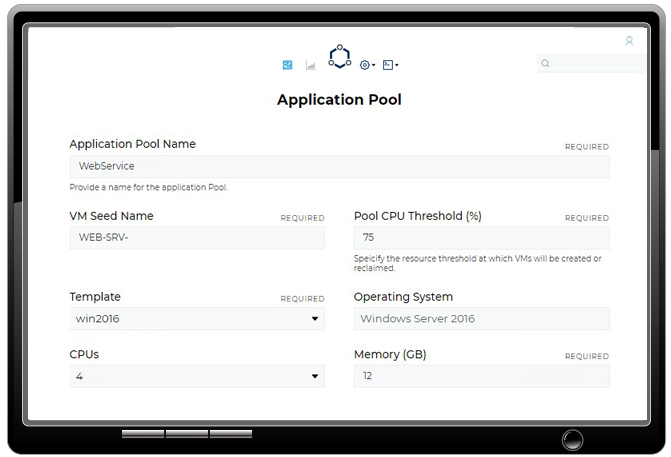 Virtual Machine Administration
Virtual Machine Administration
Virtual machines can be created outside of Desktop and Application Pools, commonly referred to as standalone Virtual Machines as they exist outside of the scope of a managed pool. Hive Fabric supports a variety of Operating Systems (Windows and Linux).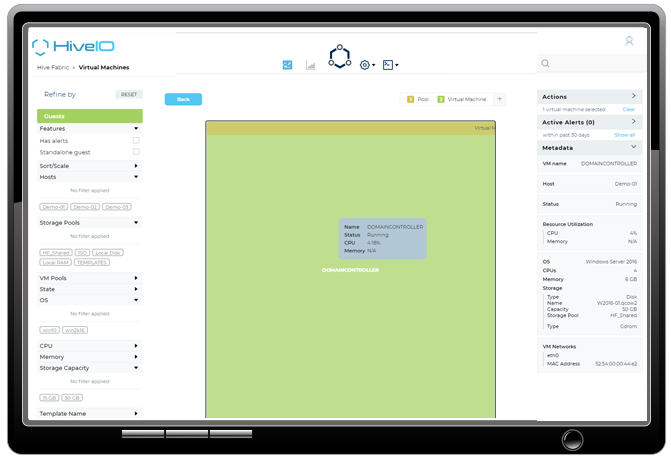 GPU Acceleration
GPU Acceleration
You can use GPU as a passthrough device and dedicate an entire physical Graphic processing unit to a developer workstation or slice the memory of a GPU card into smaller chunks and add them to an individual machine or a pool.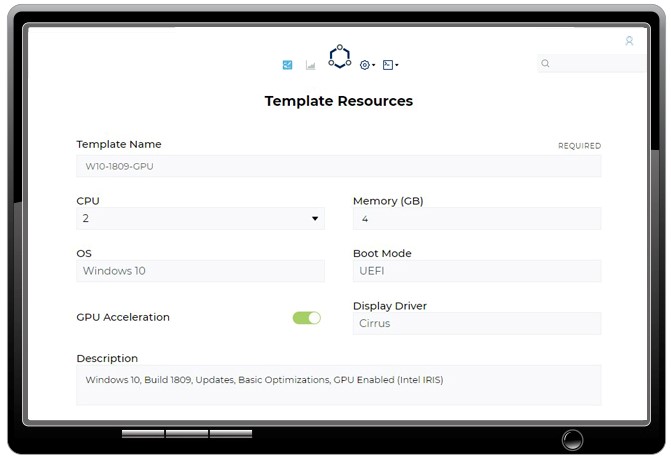 Performance Manager
Performance Manager
See real-time performance of a host or a guest machine including CPU, local storage, and memory usage, as well as Network or Storage IO. Go back 30 days to find the root cause of an issue or an alert. All information is provided in real-time via Hive Fabric's Message Bus.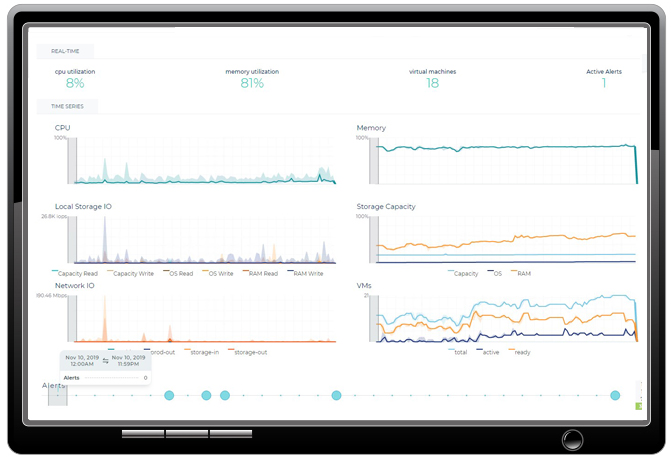 Message Bus & Rest API
Message Bus & Rest API
The Hive Fabric Message Bus and distributed orchestration services can be accessed via a REST API allowing for an easy integration with third party applications, including AI or machine learning solutions.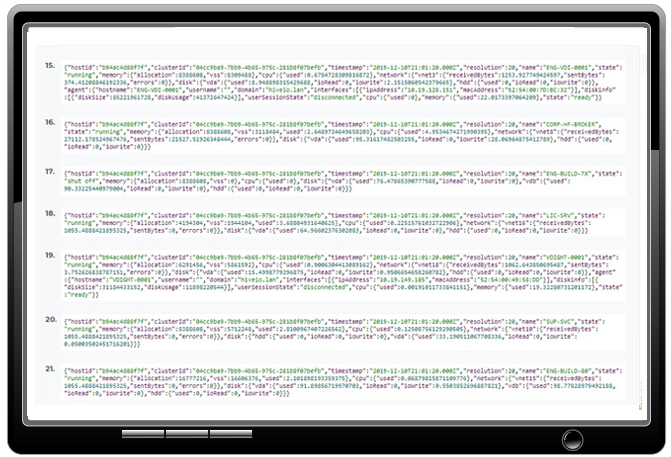 One Intelligent Full-stack Solution

Powering a Virtual Infrastructure

Managed in One Single Pane of Glass
A Full-stack VM Solution Managed in a Single Pane of Glass
Hive Fabric is an easy-to-use, simple-to-deploy platform that provides a complete end-to-end Virtualization solution. Its toolset features hypervisor, Remote Monitoring and Management, VDI Provisioning, Broker, Gateway, and Storage Acceleration services. Hive's deployment doesn't require any added appliances, systems or layers of security. It doesn't entail purchasing any dedicated hardware for Management. Hive's Message Bus and distributed orchestration remove the overhead of maintaining additional management infrastructure. Hive's Intuitive HTML 5 interface allows administrators to navigate quickly between clusters, pools, and nodes to swiftly perform their admin duties. Templates and user profiles offer granular settings that will help your organization comply with the most stringent security or data regulations.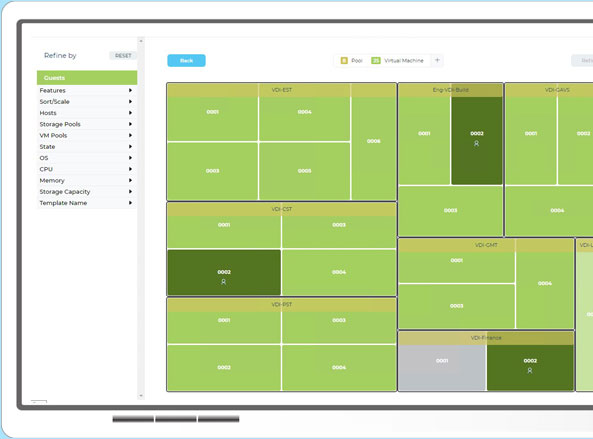 Accelerate Desktop and Application Performance

with in Host RAM, Flash or SAS Storage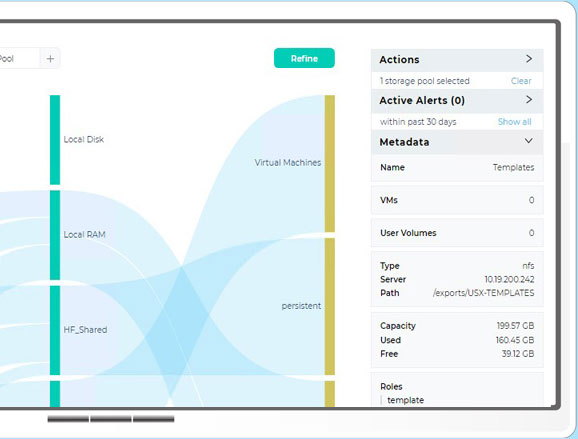 Boost Your VDI & VSI Speed and Performance
Focused on delivering the best desktop and application performance for the end-user, Hive sharply contrasts with what the traditional VM vendors have to offer both in terms of technology and architecture. This is why Hive Fabric is able to provide features such as RAM accelerated storage, Flash or SAS based storage capabilities, as well as hyperconverged storage, NVME caching and GPU acceleration right out-the-box. For the end-user, this means a truly high-performing machine with no application performance degradation, accessible anytime and from anywhere within or remote to the IT infrastructure. And the best thing about it is that your organization won't have to compromise its requirements for security, privacy and data compliance to achieve this result!   
Start Evaluating the Next Gen Virtualization Software Today!
We make it easy for you to get started risk free